'Pick Me Help Plunket' and Raise a Bundle
Buy 'Pick Me Help Plunket' products
You can support Plunket whenever you shop by choosing items with the 'Pick Me Help Plunket' logo. Our Pick Me Help Plunket partners contribute to Plunket through their service or product sales, which helps us support New Zealand whānau.
Pick Me Help Plunket partners use the programme logo on their packaging and promotional material to let customers know that they are proud to support Plunket. Products or services which feature the programme logo have met Plunket's approval guidelines and criteria.
Look for the Pick Me Help Plunket logo in stores: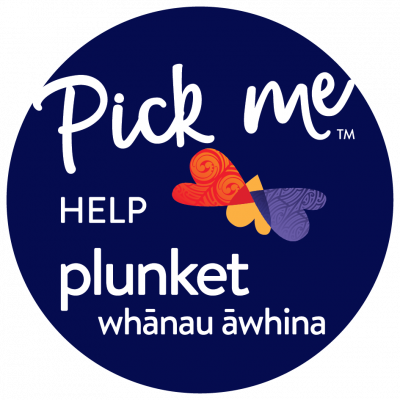 Email us if you'd like more information about becoming a Pick Me Help Plunket programme partner.
To find out more about our current Pick Me Help Me partners click here.
Raise a Bundle
Just like no two Plunket babies are the same, we know that no two fundraising ideas are the same. That's why we're asking you to think of ways you can raise funds for Plunket. For more information please visit our page here.