Whirihia is really hands-on and interactive (you'll make a clay ipu whenua for the umbilical cord/placenta), and there's lots of shared kōrero between the kaiārahi and whānau.
The Whirihia team also offers a follow-on course:
Tamariki CPR – a two-hour training session on how to offer life-saving CPR to pēpi, and what to do in a medical emergency (some courses also include smoking cessation support)
This is also free.
Whirihia is a new service for Plunket, and courses are currently only available in and around Hamilton.
Proudly supported by the Wright Family Foundation
Bobbie-Jane's story
Two births, two drastically different experiences for one mum
Giving birth to a new baby can be a special experience, but for Bobbie-Jane, the experience was the exact opposite of everything she wanted for her eldest daughter's birth. She hoped to have a natural birth, but things turned out differently after she was admitted to hospital.
'Not what we wanted'
Bobbie describes her daughter Lily's birth as traumatic. She had an unplanned caesarean section and said that it was "not what we wanted for the birth." Bobbie said she felt like she didn't have any choice, input, or control over what was happening and was upset at how her delivery was handled at the hospital.
A different approach
Thankfully, the birth of Bobbie's second daughter, Atawhai, was quite different for several reasons, including a Māori parenting and birth programme.
Bobbie's whānau moved to Hamilton where she met 'a beautiful home birth midwife', who told her about Kelly Anne Spriggs' classes. Kelly leads classes for expectant parents and their whānau and Bobbie decided to give it a try.
"The class is so important for mums – especially Māori mums. Kelly is engaging and explains things in a way we understand, which empowers both the māmā and the support people," said Bobbie.
"After the first class I burst into tears, because I knew if I had Kelly's support before my eldest daughters birth, I wouldn't have had such a negative birth experience," said Bobbie.
Giving birth at the hospital was not an option for Bobbie with her next child. "I didn't feel comfortable or safe at the hospital after my experience there, so the only option for me was having our second baby at home."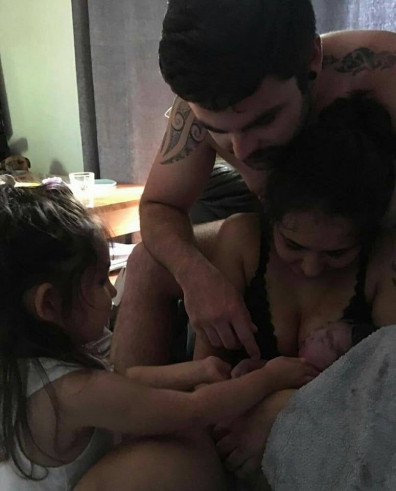 A positive birth
experience
Through Kelly's coaching, and the support of her midwife and family, Bobbie had what she describes as, "the best, most positive birth experience at home". Her daughter Atawhai arrived and it was a wonderful day for her and her whānau.
Bobbie said Kelly encouraged her to seek out information during her pregnancy, rather than relying on other people to tell her what she needed to know. When the time came to deliver her baby, Bobbie says she had all the information she needed and felt empowered and confident.
Passing on
her
knowledge
Bobbie's girls are older now – two and five years old – but she's still involved with Kelly's classes and has her own role in supporting expectant parents. She speaks once a month on behalf of the Waikato Home Birth Association, where the feedback from participants has been overwhelmingly positive.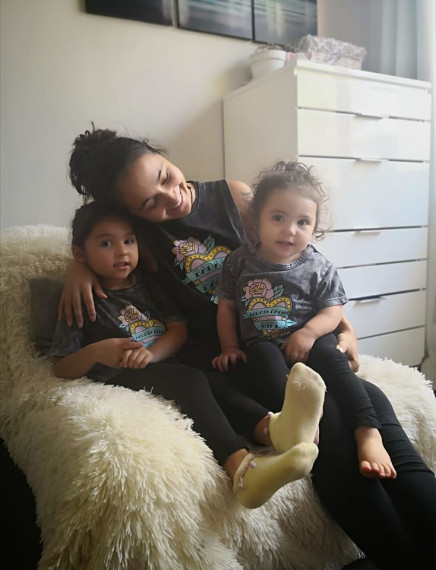 "Many people say how listening to my story has impacted them, and they leave feeling like they have options for their birth too," said Bobbie.
And it's not just the mums who feel empowered, according to Bobbie, but the support people as well. She explains there are lots of dads who leave Kelly's class feeling more prepared to support their partner and take initiative to help.
"It's come full circle now, because I left Kelly's class in tears for the first time because of the outpouring of support that was available and now I'm speaking to people who benefit from the same class," said Bobbie.
"Kelly is incredible at transferring confidence to people, so they feel less scared and more excited for the birth. Many women and their support people end the class feeling exciting and ready to meet their pēpē, which is great."