Amanda Malu
Chief Executive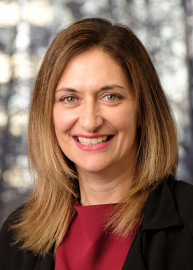 Ka hiki ake aku kamo ki oku mauka Hikaroroa, tū mai Te Taari Te Kaumira, me Uretāne
Ka kaukau ake i ōku awa Waikouaiti me Waihao
Ka hoe tōku waka ko Takitimu
Ka noho i waenganui tōku hapū Kāti Huirapa
Ka moe ki ōku marae Puketeraki me Waihao
Ka awhitia e tōku iwi ko Kāi Tahu
Ko au te mokopuna a Mere Harper
Ko Amanda Malu tōku ingoa
Nō reira tēnā koutou, tēnā koutou, tēnā koutou katoa.
In September 2016, Amanda (Kāi Tahu) was confirmed as Chief Executive of Whānau Āwhina Plunket, following six months as Acting Chief Executive.
Amanda joined Whānau Āwhina Plunket in 2014 as Chief Marketing Officer and brings a wide range of senior leadership experience to the organisation.
Working across government and education institutions Amanda has led significant behaviour change campaigns, including the highly successful "It's not OK" campaign against family violence while at the Families Commission.
Amanda's passion for making a difference is evident in many of the roles she has held, from the very beginning in her first role as Te Pou Hereka, Māori Liaison Officer at Lincoln University, where she was responsible for recruiting and supporting tauira Māori into tertiary education through to Whānau Āwhina Plunket today.
Amanda has led Whānau Āwhina Plunket's strategy to become a pro-equity organisation, a journey that continues today. Amanda is proud of Whānau Āwhina's commitment to ensuring the organisation is focused on playing its role in addressing the inequities of the health system.
Amanda is mum to six adult children and humbly acknowledges her own deep whakapapa connection to Whānau Āwhina Plunket through her Great great grandmother, one of Whānau Āwhina Plunket's founding Tāua, Mere Harper.
Linda Biddle
Deputy Chief Executive - Operations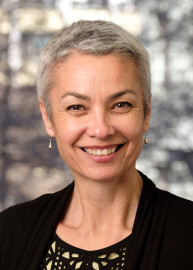 Linda (Ngapuhi, Ngai Te Rangi) is from Whangarei and joined Plunket in February 2016 as the Regional Manager of Northern Operations, becoming Chief of Operational Performance in December 2017.
With 30 years' experience in the Justice Sector, Linda has done everything from Operations to Service Design and Delivery, to Human Resources and Change Management. She also has an Executive Master's Degree in Public Administration from the Australian and New Zealand School of Government.
But the thing that gets her out of bed each morning is her passion for people.
From when she first started at the (then) Department of Justice, straight out of high school, the thing that led Linda to work in management was her drive to see people treated well at work, and for them to be supported to thrive – and that's something she's carried with her for her whole working life.
And as a Māori woman, she is also committed to doing all she possibly can to create positive change for tamariki and health (and system-wide) equity for Māori.
Radha Balakrishnan
Kaitohu Matua - Chief Strategic Advisor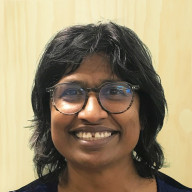 As Kaitohu Matua - Chief Strategic Advisor, Radha provides strategic advice and support directly to the chief executive and ELT, and works alongside the organisation to support the delivery of key strategic initiatives focused on delivering equitable outcomes for all our tamariki and whānau.
Radha joined Plunket in February 2017 as our Chief Advisor – advocacy, policy and strategy and was responsible for strengthening Plunket's relationships with our key stakeholders. She leads our relationship with the Ministry of Health.
Radha has extensive policy, advocacy and legal experience and has been instrumental in setting up the policy and advocacy function of Plunket. She began her career at the Wellington Community Law Centre in the 1990s, where her passion and commitment to social justice was crystallised. She has brought to Plunket her strong research and critical analytical skills that have been strengths in her career working in Government and Crown entities.
Radha is also a practising Solicitor.
Radha is a passionate advocate for Plunket and is committed to ensuring the organisation becomes an empowering, adaptable and innovative organisation that is grounded in evidence and best practice.
Lisa Paraku
Kaitohu Matua Māori - Chief Advisor Māori Health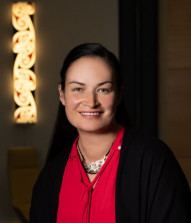 Ngā puke ki Hauraki ka tārehua
E mihi ana ki te whenua
E tangi ana ki te tangata
Ko Moehau ki waho
Ko Tīkapapa te moana
Ko Hauraki te whenua
Ko Marutūahu te tangata.
Nō reira, ko Lisa Paraku tōku ingoa
Tēnā koutou katoa.
Lisa Paraku (Ngāti Tamaterā) joined us as Kaitohu Matua Māori in 2020, having led the Māori Strategy for Spark New Zealand for the previous three years where she, her team and partners created the Te Reo Māori application 'Kupu' (among other initatives) which won the 2018 Te Tohu Huia te Reo Supreme Award and encouraged a learning journey for many New Zealanders.
Her working career has been spent in service management across hospitality, tertiary education, ICT and more recently health and wellbeing.
She is the consumer representative on the Perinatal & Maternal Mortality Review Committee and a member of Ngā Pou Arawhenua the Māori Caucus which sits across Suicide, Family Violence, Perinatal, Perioperative and Child and Youth mortality review committees. She is a 'friend of Sands', a peer-to-peer bereaved parents support network, and has been honoured to stand with many in the creation of: https://wheturangitia.services.govt.nz/ and https://www.sleeponside.org.nz/ (among other initiatives). She is a member of Te Whare Tāhuhu Kōrero o Hauraki, a Trustee of the Spark Foundation Board and sits on several Ahu Whenua Trusts on behalf of her people.
Her personal purpose is 'Kanohi Kitea' to ensure the people of this land and those who choose this land as their home, are seen, connected and empowered in the hope that together we can make Aotearoa an even better place for generations to come. Her elders posed the 'pātai' ..."if not you then who"? and she believes that this 'pātai' can apply to everyone.
Lisa is a Tamariki Ora/Plunket māmā of two boys and the whāngai māmā of many. She is honored to stand with the people of Whānau Āwhina Plunket as we embark on our pro-equity journey in order to serve our young people, their families and communities for generations to come.
Jane O'Malley
Chief Nurse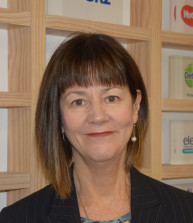 Dr Jane O'Malley joined Plunket's Leadership team as Chief Nurse in March 2018.
Her appointment followed seven years with the Ministry of Health as Chief Nursing Officer, and prior to that Jane was Director of Nursing and Midwifery for the West Coast District Health Board.
Jane brings a wealth of leadership experience and knowledge to Plunket from her time in the health sector and is highly respected both within Plunket and across the nursing sector for her diverse nursing experience and strategic focus.
As a former President of the New Zealand Nursing Organisation and a former clinical nurse manager and academic, Jane understands the importance the role nurses and health workers play in the health of New Zealanders, in particular through early intervention, using modern and innovative nursing practice.
Jane believes that partnerships are a key to the success of the relationship between nurses and whānau and by working together, and alongside others in the health and social sectors Plunket will continue to make the difference of a lifetime by improving health and social outcomes for all New Zealand tamariki and whānau.