Here are some of the different roles we have at Whānau Āwhina Plunket.
Plunket nurse
Plunket nurses have been supporting and empowering whānau around Aotearoa New Zealand since the early 1900s.
There are lots of career progression options for nurses working for Whānau Āwhina Plunket depending on your aspirations:
leadership – move into nursing management roles to support and empower Plunket people to provide the best care for whānau
equipping others – mentor and provide education to new and existing Plunket staff including new graduates as a national or local education role
taking a stand for whānau – as part of our national policy and advocacy team you can be a part of defining our position on critical issues, and advocating for the rights of tamariki and their families on a national scale
telehealth – PlunketLine (our 24/7 parenting and child health helpline) offers flexible hours, challenging and varied mahi, and a supportive team environment
doing things differently – we're passionate about giving every child the best possible start in life, and we're ready and willing to innovate and diversify our services to support Kiwi whānau in a way that works for them (for example, you could be a part of our Kaupapa Māori programmes like Whānau Āwhina, Whānau Ora).
Find out more about becoming a Plunket nurse.
Support services
Plunket offers a range of valuable services designed to support and empower families on their parenting journey.
These roles are many and varied – including kaiāwhina, injury prevention officers and early childhood educators/kaiako, community services coordinators and volunteers who help run our antenatal classes, toy libraries and playgroups, and more.
There are lots of opportunities to grow and transition across Plunket within these roles.
Read about how Natasha moved from being a health worker in Hamilton to an advisor in our national policy and advocacy team in Wellington: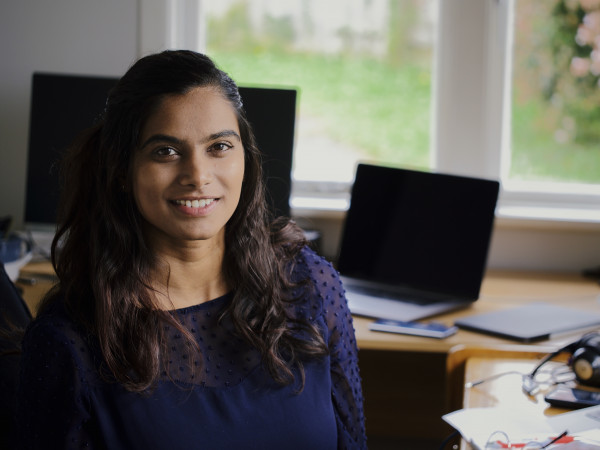 "As an advisor with the policy and advocacy team, I get to work on issues and projects at the national level that impact the lives of New Zealand's pēpi, tamariki and whānau.

Our team is focused on supporting Plunket's journey in becoming a pro-equity organisation," says Natasha.
"Before I came to Wellington, I was working as a health worker, a role I took up after graduating with a Bachelor of Health Science (Health Promotion) from AUT."
"I really valued my time in that role. It was always a great feeling when I came away from visiting a whānau having made a difference for them."
"I learned so much as a health worker, especially what's actually important to whānau. That experience has proven to be important to my current role," she says.
Find out more about advocacy at Plunket.
Corporate support staff
To support and enable our people and organisation to thrive, Plunket also has a wonderful team of corporate support staff. These include administrators, communications and IT professionals, finance and human resources specialists, kaiārahi, our executive team, and much more.
Many of these roles are based in our main Support Office in Wellington.
Current vacancies
For the full list of current vacancies across the country, head to our Plunket Careers Site.
If you have any questions about working for Plunket, please don't hesitate to get in touch with our human resources team (HR@plunket.org.nz).